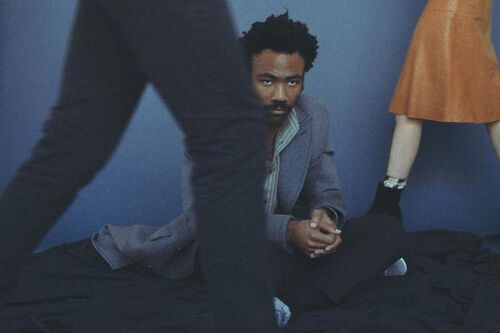 Childish Gambino
is the rapping/singing alter-ego and stage name of American entertainer
Donald Glover
. Starting to rap in 2009, Glover got the name "Childish Gambino", when he put his real name into the Wu-Tang's "Name Generator". Since then he was released 3 studio albums, 7 mixtapes, and 2 EP's. In June 2017, Glover announced that he will be retiring "Childish Gambino" after he releases his fourth and final studio album.
Gambino is always changing his musical style when he does a new music project, he just doesn't stick with the same thing. He is most known for his quirky personality, witty and clever punchlines, his sense of humor, whiny and nasally voice, and how he switches his flows. But he is also known for his singing voice as he ditched his usual rapping style when it came to his third album as he sung on the entire project.
Discography
Edit
Studio albums
Edit
Sick Boi (2008)
Poindexter (2009)
I AM A RAPPER (2010)
I AM A RAPPER 2 (2010)
Culdesac (2010)
R O Y A L T Y (2012)
STN MTN (2014)
Ad blocker interference detected!
Wikia is a free-to-use site that makes money from advertising. We have a modified experience for viewers using ad blockers

Wikia is not accessible if you've made further modifications. Remove the custom ad blocker rule(s) and the page will load as expected.